Computed Body Tomography- The Cutting Edge 2015 – Videos + PDF
Login is required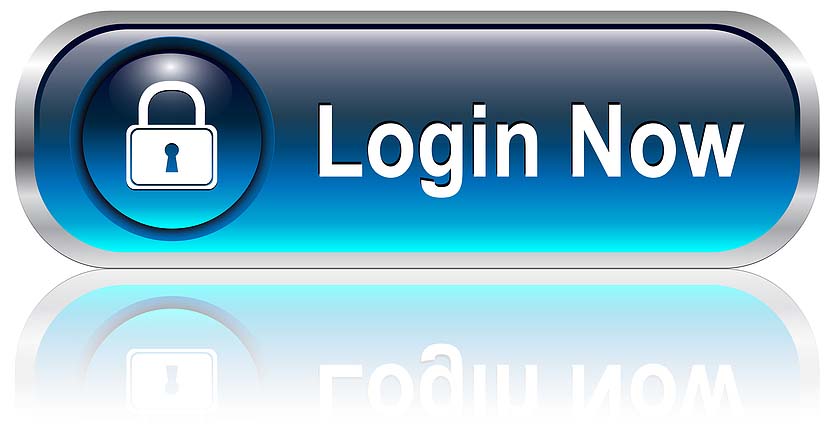 If you are not our user, for invitation
Click Here
OakStone price $1095
Date of Original Release: May 15, 2015
Expiration Date: May 15, 2017
File Size : 3.4Gb
Accreditation
The Johns Hopkins University School of Medicine is accredited by the Accreditation Council for Continuing Medical Education (ACCME) to provide continuing medical education for physicians.
Designation
The Johns Hopkins University School of Medicine designates this enduring material activity for a maximum of 19.25 AMA PRA Category 1 Credits ™. Physicians should claim only the credit commensurate with the extent of their participation in the activity.
A certificate of credit will be provided after successful completion of the activity evaluation and post-test. A minimum passing rate of at least 70%, within three attempts is needed. A $45 processing fee is required before taking the online post-test. Instructions will be provided in the electronic syllabus. Registrations for credit will not be accepted after the expiration date of the activity.
Policy on Speaker and Provider Disclosure
It is the policy of the Johns Hopkins University School of Medicine that the speaker and provider globally disclose conflicts of interest. The Johns Hopkins University School of Medicine OCME has established policies in place that will identify and resolve all conflicts of interest prior to this educational activity. Detailed disclosure will be made in the instructional materials.
Learning Objectives
At the conclusion of this CME activity, you will be better able to:
Summarize the latest concepts in the chest and cardiac CT, including coronary artery imaging
Analyze the newest applications of 64-slice multidetector/multislice CT
Identify the role of CT in GI pathology, including virtual colonoscopy
Recognize the latest concepts in liver and renal imaging
Define the current role of MDCT/CTA in the evaluation of pancreatic and renal tumors
Explain the current role of CT angiography and how to optimize its performance
Intended Audience
This enduring material is designed for radiologists and radiologic technologists.
CONFIDENTIALITY DISCLAIMER FOR CME ACTIVITY PARTICIPANTS
I certify that I am attending a Johns Hopkins University School of Medicine CME activity for accredited training and/or educational purposes. I understand that while I am attending in this capacity, I may be exposed to "protected health information," as that term is defined and used in Hopkins policies and in the federal HIPAA privacy regulations (the "Privacy Regulations"). Protected health information is information about a person's health or treatment that identifies the person.
I pledge and agree to use and disclose any of this protected health information only for the training and/or educational purposes of my visit and to keep the information confidential. I agree not to post or discuss this protected health information, including pictures and/or videos, on any social media site (e.g. Facebook, Twitter, etc.), in any electronic messaging program or through any portable electronic device.
I understand that I may direct to the Johns Hopkins Privacy Officer any questions I have about my obligations under this Confidentiality Pledge or under any of the Hopkins policies and procedures and applicable laws and regulations related to confidentiality. The contact information is: Johns Hopkins Privacy Officer, telephone: 410-735-6509, e-mail: [email protected].
"The Office of Continuing Medical Education at the Johns Hopkins University School of Medicine, as provider of this activity, has relayed information with the CME attendees/participants and certifies that the visitor is attending for training, education and/or observation purposes only."
For CME Questions, please contact the CME Office
(410) 955-2959 or e-mail [email protected].
For CME Certificates, please call (410) 502-9634.
Johns Hopkins University School of Medicine Office of Continuing Medical Education
Turner 20/720 Rutland Avenue
Baltimore, Maryland 21205-2195
Reviewed & Approved by:
General Counsel, Johns Hopkins Medicine (4/1/03)
(Updated 4/09 and 3/14)
———————————————————————-
To participate in additional CME activities presented by the Johns Hopkins University School of Medicine Continuing Medical Education Office, please visit www.hopkinscme.edu.
Pattern Recognition and Differential Diagnosis: Cystic Hepatic Mass – Michael P. Federle, MD
Pattern Recognition and Differential Diagnosis: Cystic Renal Mass – Michael P. Federle, MD
Pattern Recognition and Differential Diagnosis: The Misty Mesentery – Michael P. Federle, MD
Thoracoabdominal Trauma: Update on Imaging and Management – Michael P. Federle, MD
CT of Incidentalomas: What You Need to Know – Elliot K. Fishman, MD, FACR
CT of Renal Tumors – Elliot K. Fishman, MD, FACR
CT of the Adrenal Gland: How We Do It – Elliot K. Fishman, MD, FACR
Optimization of CT Protocols and Protocol Design – Elliot K. Fishman, MD, FACR
Role of Multiplanar and Three Dimension Imaging in CT: Analysis and Interpretation – Elliot K. Fishman, MD, FACR
The Missed Diagnosis on CT: Pearls and Pitfalls – Elliot K. Fishman, MD, FACR
CT Evaluation of Pulmonary Embolism – Karen M. Horton, MD
CT of Pancreatic Masses Beyond Adenocarcinoma – Karen M. Horton, MD
CT of the Acute Abdomen: GI Applications – Karen M. Horton, MD
CT of the Acute Abdomen: GU Applications – Karen M. Horton, MD
Imaging COPD: Basic to Advanced Biomarkers – Ella Kazerooni, MD
Key Elements of a Lung Cancer Screening Program – Ella Kazerooni, MD
Lung RADS: Structured Reporting Management and Practice Audit for Lung Cancer CT Screening – Ella Kazerooni, MD
Patient Centered Radiology – Ella Kazerooni, MD
CT Enterography 2015 – Alec J. Megibow, MD, MPH, FACR
CT of Bowel Obstruction – Alec J. Megibow, MD, MPH, FACR
Dual Energy CT: Abdominal Applications – Alec J. Megibow, MD, MPH, FACR
Pancreatic Cysts: More Secure or More Confused? – Alec J. Megibow, MD, MPH, FACR
CT Evaluation of Pancreatitis – Siva Raman, MD
CT Evaluation of Parenchymal Liver Disease – Siva Raman, MD
CT Evaluation of Primary Liver Masses – Siva Raman, MD
Congenital Heart Disease in Adults – Marilyn J. Siegel, MD
Congenital Lung Lesions in Adults – Marilyn J. Siegel, MD
CT of the Pediatric Patients in 2015: How I Do It – Marilyn J. Siegel, MD
Radiation Dose in CT: Risks and Imaging Strategies – Marilyn J. Siegel, MD